At the age of 5, Sheila gave her first public performance for an audience of 3,000, appearing alongside her dad, Pete Escovedo It was while on that stage playing a drum solo that Sheila first realized she was going to be a percussionist.
THE ATLANTA METRO OBSERVER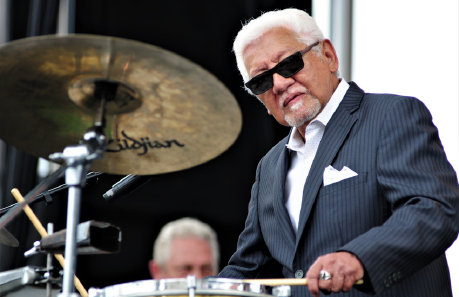 LIKE DADDY LIKE DAUGHTER: SHEILA E ROCKED THE 2018 JACKSONVILLE JAZZ FESTIVAL. She energized the crowd with a variety of styles. From Latin, to jazz, to R&B, she poured her heart and soul into every song.
Pete Escovedo is a former member of Santana and a titan in the Latin jazz community. He is the father of musicians Sheila Escovedo (Sheila E.), Peter Michael Escovedo, and Juan Escovedo; and dancer, manager and promoter Zina Escovedo